Get ready for an unforgettable experience in the first outdoor "escape" adventure on electric bikes. On this 120-minute and 10-km cycling tour around Bled, you'll encounter seven exiting challenges, unlock hidden secrets, meet Slovenian folk heroes, learn about the legends and actual history of Bled, save an awkward witch and have great fun while cycling!
Set out on top-class electric bikes in great company! Gather a team of friends and book an unforgettable adventure  >> 
Are you ready to save the witch? Seven exciting challenges, 10 cycling kilometres and 120 minutes of unforgettable adventure await you! 
Book now!
The interest to save the awkward witch is very high, so we recommend that you book your session NOW! You can pay via proforma invoice or at the location with cash or credit card. >>
Unlock® Bled by electric bikes (10 km, 120 minutes)
Gather a team of friends, book your session now and set out on a playful e-bike tour discovering Bled's legends and folk heroes as well as the history of Slovenia's most beloved lake in an exciting 120-minute-long outdoor escape adventure!
Your Mission: On the Jelovica Plateau above Lake Bled once lived Divja Baba. She was known for her miracle lotions, strange potions and questionable magic spells. She was good-hearted, but unfortunately, she wasn't very good at casting spells.
One day, she tried to help the local farmers and cast a spell to make the cows fly to the pasture on their own, but she stumbled and accidentally turned herself to stone.
Do you want to join the legends of Bled?
Prove that you are cast from the right model! Solve the witch's challenge, uncover the secret spell and save the witch.
Are you ready? You have an electric bike and 120 minutes!
Unlock® Bled – for large groups up to 150 persons (60 minutes, ca 2 km)
We have developed a way for very large groups to play and enjoy this game. Up to 150 people can play at once and unlock the legends of Bled. The Unlock
®

game concept even impressed the participants of the international conference Global Green Destinations Day, which took place on World Tourism Day in Ljubljana!  
The game Unlock
®
Bled is an ideal enrichment to congress tourism or an idea for an "out of the box" outdoor teambuilding activity. We've made sure that all the Bled legends are presented in the game, carefully placed in an intriguing story by the creators of Escape Room Enigmarium® – a guarantee that participant in the game will enjoy themselves to the fullest.
For a custom-made offer that suits your needs, please contact us: bled@enigmarium.si
Testimonial
Mega good, as I finally managed to convince my teenager into off-line activity as well.
The game is phenomenally set, really thoughtful, and not too difficult.
Our teenagers no longer want to go on trips with us, but the invitation to play a game on e-bikes managed to seduced them. And they were really excited. We'll be back!
Fantastic experience! When will you prepare game 2.0?
We had a perfect time! We even stopped for ice cream in between :).
The experience of riding e-bikes is amazing! I'll get a bike like that right away!
Great! We were able to play the Slovenian and English versions in parallel because we were a mixed band. Thanks to the game designers for the effort!
The gift certificate for playing Unlock Bled with e-bikes really pleasantly surprised me, good idea! A whole group of friends had endless fun.
We split up and played the game in two groups, competed with each other and had a crazy laugh :).
Price list
The price of the UNLOCK Bled experience with electric bikes is:
For 2 people… 95 Eur
For 3 people… 110 euros
For 4 people… 125 Eur
Surcharge for each additional person 25 Eur.
Book via our booking system above – select a date and time.
You can pay with a credit card or cash upon arrival. You can also pay via pre-invoice: write to bled@enigmarium.si.
For the Unlock Bled experience, you can cash in an Enigmarium gift voucher with an additional payment as per the price list above.
Team Building? Birthday?
The Unlock Bled adventure is also perfect for team building activities or for a truly special birthday celebration. There's even an option for two groups of friends to compete against one another. Give us a call at +386 (0) 31 544 959!
Large groups?
For large groups of up to 150 participants, we have developed a special edition of the game, in which during a 60-minute-long adventure your group members will meet all the hidden secrets and legends of Bled.
Special date?
Why not? Together you can unlock the hidden secrets of Bled as you get to know each other even better throughout the game – a fun time is guaranteed!
Hint: In the gaming box we can even hide an engagement ring. 😉
SHORT INSTRUCTIONS
Please arrive at the starting location Polka Dot Cycling Rent a Bike & Shop at Ice Hall, Ljubljanska cesta 5, Bled, 10 minutes before your session. Your Game Master will prepare the premium e-bikes for you and introduce you to the game. The game lasts 120 minutes.
IMPORTANT
The route of the game will lead you through the streets of the city, so please observe the traffic regulations and the general conditions posted on this page. Please bring all of the gaming gadgets that you receive to the final location at the end of the game. If you get stuck, your Game Master will help you with hints. The game can be played in Slovenian or English language.
Don't solve your tasks while riding. Read and solve them when you come to the location. On your journey, you will also find recommendations for attractive selfie spots in Bled. They are not a mandatory part of the game but will personalise your experience.
WHAT ABOUT THE WEATHER?
A few clouds or raindrops are not a game-breaker, but in case of extremely bad weather conditions, we reserve the right to reschedule your session.
A hint for very rainy days: in Bled there is also the popular escape room of our partner, please check: https://www.thegame.si/
We are sure that no matter which game you play, you'll be pulled in and want to play another one. And then? The good news is that in Slovenia there are many amazing escape room games, check which are the best at:  tripadvisor.com
Safety regarding Coronavirus and RVT rule
We are following the safety precautions (in line with the Slovene Association of Escape Room Activities GIZ ER.SI and NIJZ National Institute for Public Health) Find out more here >>
We are happy to help you:
Polka Dot Cycling Rent a Bike & Shop
We've got the best road bikes at your disposal. Whether you are a professional or recreational rider on holidays in Slovenia or a local just interested in trying a road bike, we've got you covered.
Polka Dot Cycling Rent a Bike & Shop BLED
We've got the best road bikes at your disposal. Weather you are a professional rider on holidays in Slovenia or a local interested in trying a road bike, we've got you covered. Booking a bike was never easier.
Cycling tours from the Alps to the Sea
Prime selection of great roads, exploring the heart of Julian Alps, charming Soča Valley, exquisite wine regions – Brda, the spacious karst area, Istria and all the way to the sunny Adriatic coast. Top it all with the evenings enjoyed in the comforts of local accommodations and culinary delights and you can dream big!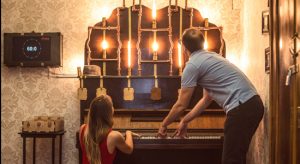 GAMIFICATION OF EVENTS AND SIGHTS – custom-made solutions
Gamification and experiential marketing are increasingly important marketing tools. The Escape Room Enigmarium® team offers custom-made solutions for experiences: from gamifying events, enriching congresses, and making city visits more exciting, to gamifying castles, museum presentations and other à la carte gamified solutions for animating customers and groups.
References: 25 original games, Ljubljana Castle Escape Castle , Escape Castle Svetvinčenat Pula, gamification of museums "Escape to the Bivouac" Slovenian Alpine Museum, Escape Igloo®. Especially interesting for TEAMBUILDING, COMPANIES, CONGRESS ORGANISERS, LOCAL COMMUNITIES and AGENCIES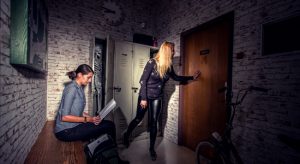 ESCAPE ROOM ENIGMARIUM® – escape rooms!
Have you already discovered ESCAPE ROOM games – the funnest adventure game where YOU are in the lead role?
More than fifteen exciting and uniquely-themed games await you in the most popular Escape Room Enigmarium® centres in Slovenia and Croatia.
Exciting stories, imaginative dramaturgy and various challenges for the whole team ensure an unforgettable experience. 100% fun guaranteed!
We can upgrade your team escapes from the everyday with catering and by personalising the puzzles with your logo!
Ljubljana and Maribor (each with 5 games = up to 30 people at a time), Murska Sobota (1 game), Laško (1 game), Slovenj Gradec and Slovenska Bistrica (1 game) and Zagreb (2 games).
Escape from boredom and transform into a hero. Come, save the world in the most popular escape games in Slovenia and Croatia. Save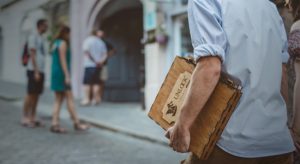 UNLOCK® – OUTDOOR ESCAPE – a playful outdoor adventure game in which you get to know the city's history in a fun way!
Discover the historical secrets of the city centres in thrilling outdoor escape games. With the help of a mysterious book with multiple locks, you solve puzzles and gradually reveal the path to the final solution! Will you be able to reveal the message hidden in the mysterious book?
This new, fresh and unique concept in tourism enables players to get to know the city's actual history through play! Ideal for groups of 2 to 150 people, for foreign and local tourists, congress activities, teambuilding, school excursions …
Ljubljana, Maribor, Laško, Slovenj Gradec, Slovenska Bistrica, Tolmin, Zagreb and NEW – the first e-cycling game in the world in BLED!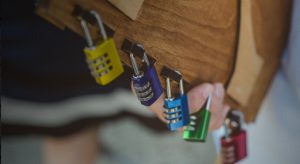 UNLOCK® – "ESCAPE ROOM IN THE BOOK" – at events at your location. Now anywhere, anytime!
Are you organising an event? Would you like to provide entertainment that will connect you even more? When the players open the mysterious book it will reveal the plan of an evil society. The future of the planet will depend on your team.
With the help of an innovative tool that enables the location, language and thematic customisation of the mission, we design unforgettable escapes with you as well – in your company, at a teambuilding location, in a congress hall or outdoors.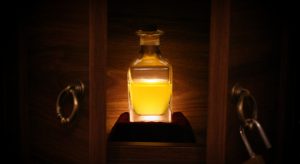 ZOOM ONLINE ESCAPE ROOM REMOTE GAME – "The Lost Element"
"The Lost Element" or "Escape Game in Your Room" is the ideal solution for distance teambuilding, in which players connect even more closely to solve suspenseful challenges, strengthen team competencies and have a lot of fun, even if they are not in the same location.
"The Lost Element" is a game that takes place through the ZOOM application and takes players into an imaginary world, in which they have one hour to discover the secret and make the world more beautiful.
In this imaginative story with diverse challenges, every member of the team finds their strength!
NEW: Enigmarium® GIFT VOUCHER
Give your loved ones, friends or business partners gift certificates for an unforgettable adventure! Gift certificates are redeemable in all Enigmarium® escape rooms and UNLOCK® outdoor games throughout Slovenia and are valid for 2–5 people.
Escape from the routine and create unforgettable memories together in playful experiences!
More:
info@enigmarium.si